Are you wanting some biblical resources to help you grow in your walk with the Lord? Or perhaps you're wanting to read some books on how to become a Godly wife?  One reader wrote in asking this question and I share my favorite study books below.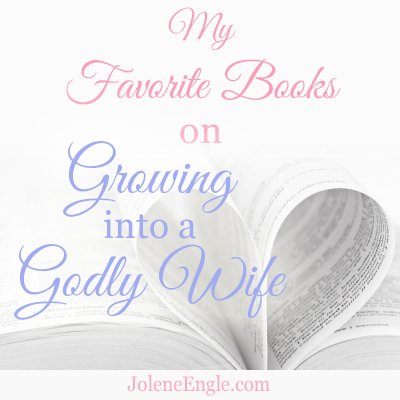 More books on this same topic.
My Pinterest Board:  Books for Christian Wives
My Pinterest Board:  Books to Help You Grow in the Lord
 Click below to listen.
(If you can't see the audio player from your email or smartphone, you'll need to head over to my blog and scroll down to the audio player so you can listen in.)
What are your favorite Bible study books or books for Christian wives?  Please share below.
Live a poured out life for Christ,