Unity in marriage is difficult to build especially if a couple isn't intentional about building it or protecting it.  The Enemy will do whatever it takes to destroy our marital union and sadly, he'll use anything or anyone to do this!  The behavior of our own children can put strains on our marriage and those strains can be so severe that the next thing we know, our relationship is being torn apart by our own family.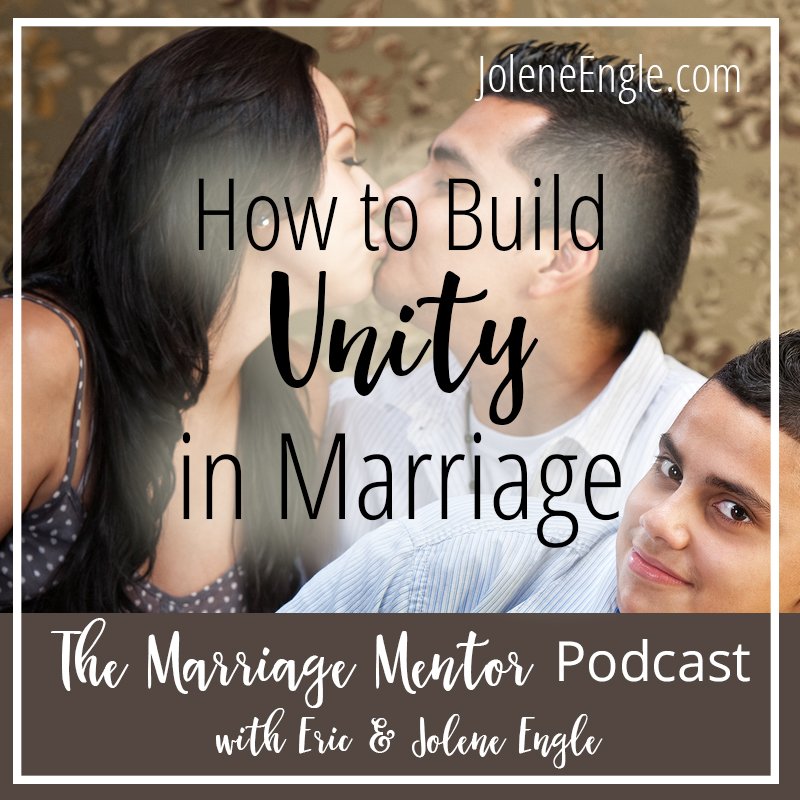 Got a question for me? Here are the guidelines…
Keep your message short and sweet because you only have 90 seconds to record your question.
Please leave your name and where you're from.  If you'd like to remain anonymous, you can say you're Sue from Oregon even though you're really Jane from California!  Yeah, I'm sly like that.  I've got you covered, sister!
If applicable, please let me know if your husband is a believer or not.
Only ask one question per recording.  If you have another question, please record another message.
Rude, offensive, and snarky questions will not be addressed.  They will be deleted, thank you very much!
Please keep in mind that your recorded message will most likely be used on my podcast, therefore, you are agreeing to my terms of use.
For more podcast episodes and to subscribe to our show, you can do so here.
Live a poured out life for Christ,
Jolene Engle

How important is your marriage to you?  Do you just want to survive in it or do you want your marriage to thrive?  Get the biblical guidance you need.  Just click the image below to learn more!
Recent teachings:
Subscribe!
Sign up and get my FREE guide, 10 Guidelines for Better Communication. Plus, receive future blog posts delivered to your inbox.