A few weeks ago, my Beloved and I were asked to speak to a small group of singles regarding dating and marriage.  We talked with them about our dating experience and shared how our journey together started.
Here's how our love story began….
[embedplusvideo height="290″ width="450″ editlink="http://bit.ly/1rpYZvv" standard="http://www.youtube.com/v/B3qZqTT7qJ4?fs=1″ vars="ytid=B3qZqTT7qJ4&width=450&height=290&start=&stop=&rs=w&hd=0&autoplay=0&react=0&chapters=¬es=" id="ep4352″ /]
(If you can't view the video in your email, click this link.)
Live a poured out life for Christ,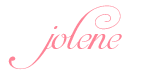 Subscribe!
Sign up and get my FREE guide, 10 Guidelines for Better Communication. Plus, receive future blog posts delivered to your inbox.